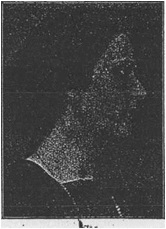 | | |
| --- | --- |
| Spouse | Krstić |
| Date of birth | 1845 |
| Date of death | 1922 |
| Web address | |
Personal situation
Zora Prica was born in Senje. Having completed primary school and high school for women, she started studying humanities at the Zagreb Liceum. All through her studies at the Liceum, she attended music classes at the Zagreb Institute for Music. She studied philology (English, French and German) at the University of Zürich, and she attended lectures on modern philology and psychology in London. She left for Geneva and then for Zürich to finish her studies. This was delayed by her father's death. With no financial means at her disposal, she returned to Zagreb, where she gained financial aid from the government which enabled her to study at the University of Vienna. After finishing her studies abroad, she worked as a teacher with young Serbian girls in Pest, but soon after transferred to a private female high school in Munich. Having gained valuable experience in Germany, she returned to Serbia and devoted herself to helping her people, working at the Female High School in Belgrade. 
| | |
| --- | --- |
| Place of birth | Senje |
| Marital status | Married |
| Education | University education |
Professional situation
Zora had a very modern approach to her pedagogical work and was very committed to it. She wrote on issues of female education, employment, behavior and social engagement. Along with Marija Maga Magazinović, with the support of Jaša Prodanović, she opened the School for Reciting, Aesthetic Gymnastics and Modern Languages, where acting, posture and movement, English, French and German were studied. She wrote for the magazine Ženski svet (Women's world) and was a member of the editorial board of Srpkinja (The Serbian Woman) from 1913.
| | |
| --- | --- |
| Profession(s) and other activities | social-cultural activist and teacher/governess |
| Memberships | Of editorial boards |
Works by this author
Monographs
Articles and other similar texts
Reception
Reception during lifetime
Reception after death
Authors read by this author
* Only authors in Knjiženstvo DB are shown