Cvijeta Zuzorić
1552–1648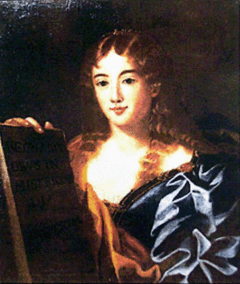 | | |
| --- | --- |
| Pseudonyms | Fiora Zuzori and Flora Zuzzeri |
| Spouse | Bartolomeo Pescioni |
| Date of birth | 1552 |
| Date of death | 1648 |
| Web address | |
Personal situation
Cvijeta was born in 1552, into a wealthy urbane family from Dubrovnik. While still a child, she moved to Ancona, where she gained "a substantial amount of education, rare among the women of her time". In 1570, she married the descendant of an old Florentine noble family, Bartolomeo Pescioni. The same year, they moved to her hometown, where Bartolomeo was appointed as the Florentine consul. The arrival of Cvijeta Zuzorić to her homeland coincides with the pinnacle of Dubrovnik's power. The city was going through a complete renaissance, thanks to its position as the major gathering point for all commercial, diplomatic and cultural exchanges between the East and West. Dubrovnik had a significant literary life, whose contribution to the meanderings of European Renaissance art should not be overlooked. However, this period of splendor would not last long. Because of the bankruptcy of her husband, along with the social pressure of the conservative milieu which could not accept Cvijeta's free spirit, she and her husband abandoned Dubrovnik in 1583, settling in Ancona for good. Bartolomeo Pescioni died in 1593, and Cvijeta in 1648.   
| | |
| --- | --- |
| Place of birth | Dubrovačka republika |
| Place(s) of residence | Croatia and Italy |
| Place of death | Ankona |
| Marital status | Married |
Professional situation
Although none of Cvijeta's works have escaped the ravages of time, according to subsidiary testimonies – laudations by her earliest biographers on the account of her literary talent – it can be presumed that she was an esteemed poetess. Nevertheless, what distinguished this particular woman from the rest of Dubrovnik must have been her exceptional charisma; otherwise it would be difficult to explain why she is remembered as the brightest star in the intellectual and artistic constellation formed of such women writers and "donnas" as Nikoleta Rastić, Julija and Nada Bunić, Mara Gunduli, etc. Cvijeta's personality was eternalized by Nikola Gučić in his philosophical treaties. She was also a muse to many native and foreign poets – Dominik Zlatarić, Miha Bunić Babulinović, Miho Monaldi, Cesare Simoneti, Gianbattista Boccabianca, Torcuato Tasso.
Written by Slavko Petaković
Translated by Dunja Dušanić
| | |
| --- | --- |
| Profession(s) and other activities | poet |
Works by this author
Reception
Reception during lifetime
Reception after death
Authors read by this author
* Only authors in Knjiženstvo DB are shown